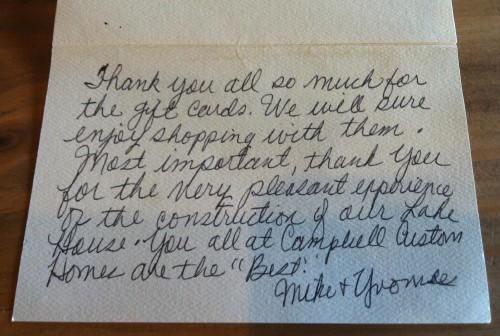 Mike and Yvonne Davison
"Berryville"
Paul and Dona Roddy
"The Roddy House"
I want to say first it has been an excellent process. We couldn't be happier with the final result. Also Dan was flat out amazing. He went way beyond our expectations. He kept us very informed. Also just for your sake the whole invoice tracking was awesome. I'm an engineer so this way of line item detail an different stages of the project was excellent for me. Thanks for the detail oriented team you have. I'm sure we will use you again and I will always serve as a reference for you.
Nathan Andrews
"The Andrews House"
We wanted to thank you for the beautiful custom home you built for our family in Pecan Valley. In the beginning we were very unsure of trying to have a custom home built with us living out of state. You quickly put our worries to rest. Your phone calls, E-mails, and mailings showed us amazing details and progress and the project came together quickly, professionally, and on-time. If there were any problems they must have been met with immediate solutions because we knew of none.
Now that we have been back in Texas for a year we have decided to build again. Everyone tells us we are crazy to go through it again but we tell them our builder was painless and enjoyable so why not.
Thank you again, we can't wait for you to start our new one!
Wayne, Wanda, Tiffany, & Parker Allison
"The Alaska House"
Ken and I just wanted to thank you for the way in which you helped us build our dream home and for the friendship, which developed during the time it took to build the house. The people who worked on the house were responsive to our requests and were obviously excellent craftsmen. Many of our friends and family have commented on how well the house is built as well as beautiful.
The entire process was a pleasure. We looked forward every day to the experience of seeing the house move to completion. Everything was done in a timely fashion and expertly finished. You worked to find us the best products and the best prices. We had many decisions to make but the best one came initially when we chose you to become our builder. You walked us through the entire process and answered untold number of questions. It was reassuring knowing that you would be by the house every day and if we had a question, you were never too busy to discuss things with us. The only issue we had to deal with was that we wouldn't be seeing you on a daily basis once the house was finished.
We would highly recommend you to anyone seeking to build a new home. If we ever build again, you will be the first person we call.
Thanks again for everything.
Ken and Mary Presley
Frankston, TX
We wanted to thank you for building our new home. Your knowledge and patience has made this project enjoyable and as stress free as possible. In Troup, we had been very leery about the whole home building process and had put it off for a while. (We had always heard all the complaints from other peoples experiences.) Your handling of our build has made us realize that this endavor can be a good one. From now on when we hear people complain about what a bad experience they have had or are having we will give them your card and tell them they picked the wrong builder! By the way, our neighbors house in Tyler has hit the two year mark and they are still not even close to completion.
Again, we truely appreciate the time and effort you have put into our house. We will be happy to provide references for any future builds you may have. We wish you much sucess in your business and much happiness with your family. If you are every visiting The Shed for a pie fix, give us a call and we will meet you there!
Sincerely,
Matt and Kathy Nellenback
Chandler, TX
Jason Campbell of Campbell Custom Homes is in the process of building my home at 314 Charyla in Bullard, Tx. He has been very courteous and helpful. He has kept to the time line that we were given when we signed to have our house built.
Jason, with his straight forward way of doing business, is an asset to the building community of Tyler.
I would recommend him as a homebuilder to anyone.
Sincerely,
Mark Thomas
Having a home built can be a very stressful experience. Jason Campbell made the whole process a whole lot easier for us.
He is a very honest person and made us feel very comfortable. His knowledge of home construction is very impressive. We would recommend him to anyone building a home.
Connie Crain
Bullard, TX
We thank you for making it possible for us to finally build our home in Pecan Valley. The process went much more smoothly than we had expected thanks to your fantastic organizational skills. :) We have greatly appreciated your patience and your timely response to any problems that arose throughout the process. We also appreciate your "bubbly" personality. :) Even more importantly, that you conduct your business with integrity!
"A good man is to be chosen rather than riches." Proverbs 22:1
We pray God's blessings upon you and your family!
Sincerely,
The Carrells
I just want to tell you how we appreciate your business. You are truly a man of integrity and Steve enjoys getting to work for you. Thank you for your prompt payments. Some of our clients are just not that considerate and being a small company with just one income can be hard sometimes. The Lord blesses us with people like you and I just wanted to let you know that.
Sincerely,
Jean Reed
Reed & Associates Environmental
Carthage, TX
Thank you so much for all that you have done. You are the best. I love my new house. The move has been traumatic in the sense that everything is "out of place" and I am still in the process of finding and placing things. The movers are moving the barn and will eventually move the dining room furniture from Jimmy's shop. I will be so glad to get everything put up. Thank you for being so cooperative and so kind. Your workers are great. Come see us anytime. I will let you know when we have the open house/viewing party.
Sincerely,
Jimmy and Sandra Pope
Thanks for building us a beautiful house. It's already beginning to feel like home! Also, thanks for putting up with me for the last five months. Don't you already miss my morning calls! :) Once we get settled we will invite you over. Thanks again!
Love,
Lynn and Tom White
We would both like to thank you so very much for our new home. We are certainly enjoying ourselves and the rest of our family also. Thanks again for all you've done. We shall stay in contact. Best of luck to Campbell Custom Homes!
Billy Sr. and Raven Lawson
Thank you so much for the beautiful flowers and gift certificate…such a thoughtful gesture. We are thoroughly enjoying our new kitchen! Love seeing the sunshine come streaming through the windows to brighten our home. Hope to find time in the near future to send an email with a few final thoughts & loose ends. In the meantime, our best to Paul and your crew!
Blessings always,
Rick & Jana Sisk
Campbell Custom Homes did a great job in remodeling my kitchen and various smaller projects throughout my house. All the workmen were professional and knew what they were doing. They did exactly what was expected.
Judy King
Tyler, TX
Rob and I want to say thank you for the wonderful work you and your people did on our house renovation. It feels like a new house! It's been a month since the remodel/repair and we are excited and pleased as we were when the job was just finished. It is difficult to say which part we like the best. I'm amazed at the short time it took to complete - only 4 weeks from tear out to cleaning. We have friends whose remodels took months, even up to a year. We really enjoyed working with Kevin. His expertise kept the job moving smoothly. Thanks to all the subs too. The quality of work is terrific! Also, thanks for the flowers. They were beautiful - the finishing touch to a successful remodel. We highly recommend your company to anyone whose house needs "a bit of a face lift"
Warm regards,
Janie & Robert Reese
Tyler, TX
Jason, Cindy and the whole CCH family – We talk almost every day about how very blessed we are to be able to live in this beautiful house, however that is not an entirely true statement! The biggest part of the blessing is in those we have met and gotten to know on this house building journey. We have become friends with quite a few of you, some a little more sarcastic than others (Ron Daniels), but what a fun and joyful experience we have had! We just want to say thank you for our home and for your friendship! The flowers and gift card are just candles on the cake! May God's richest blessings rain upon you.
With love, honor & respect,
Ted & Margo Willis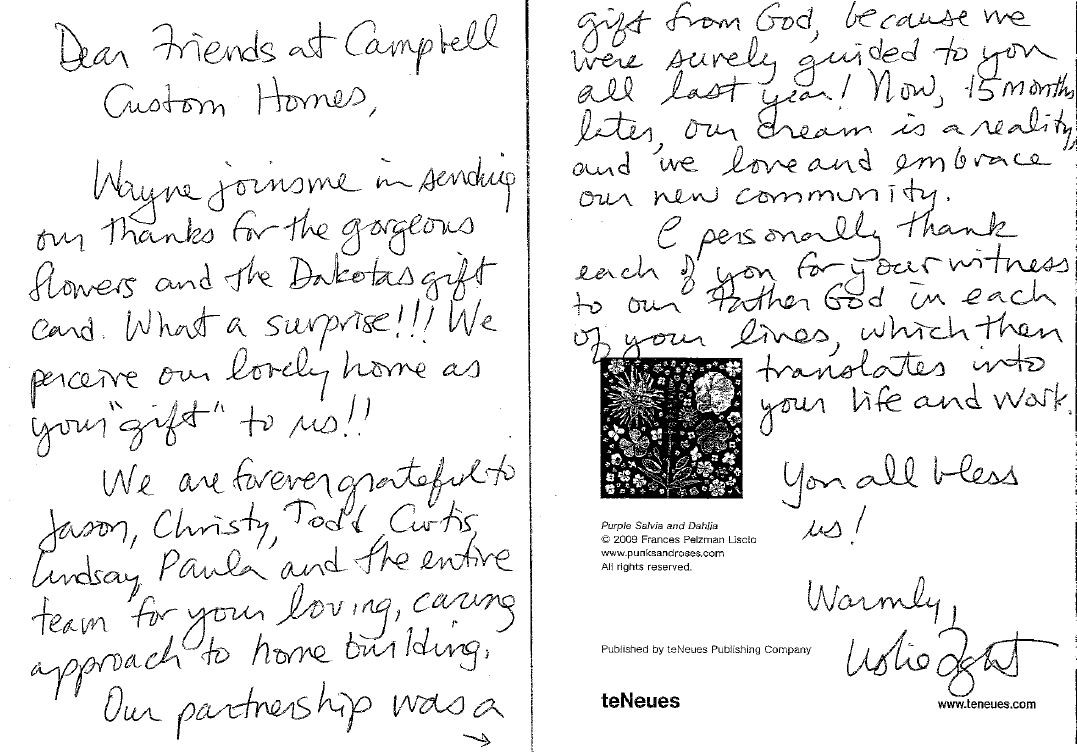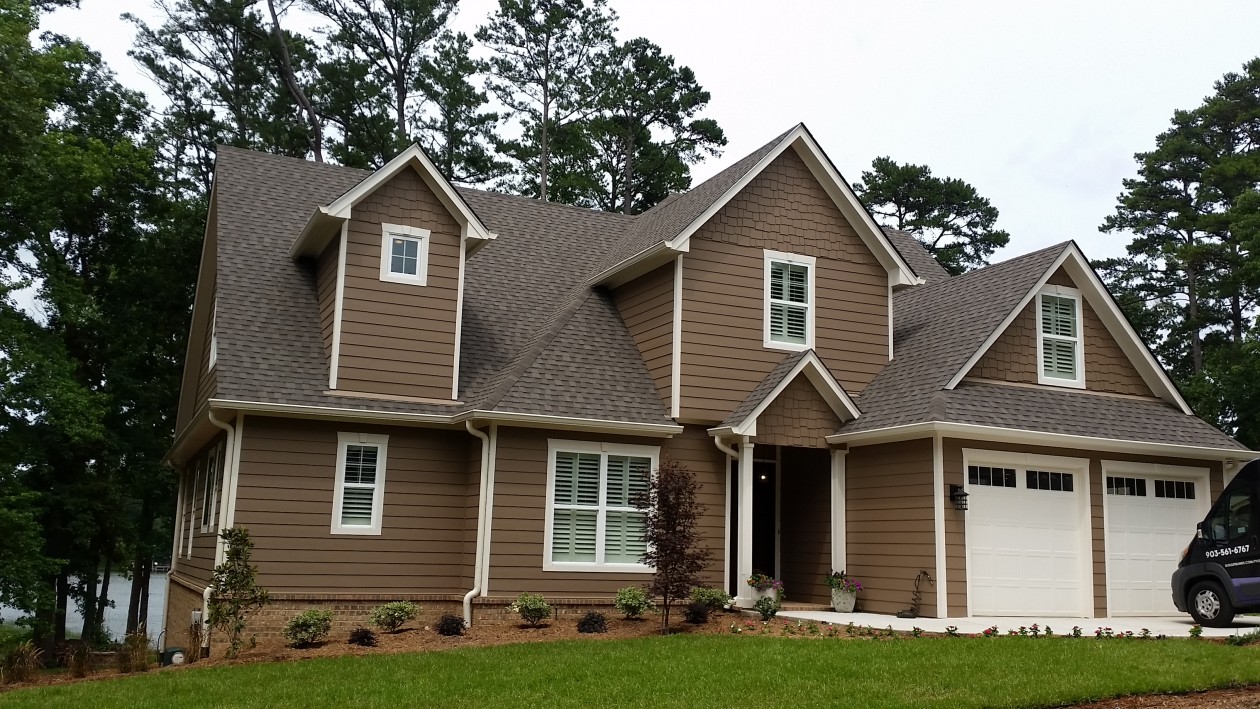 Leslie Fight & Wayne Russell Home

---

---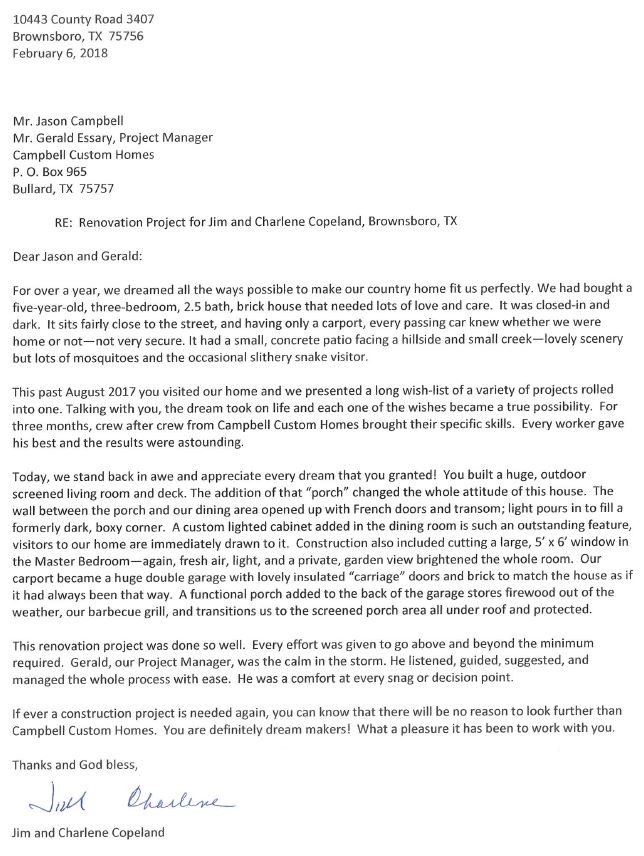 ---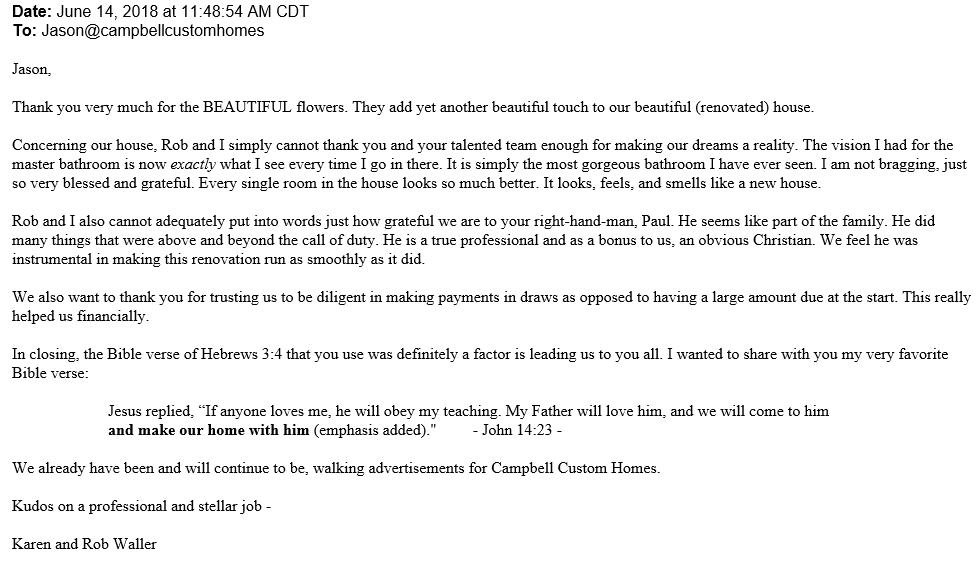 ---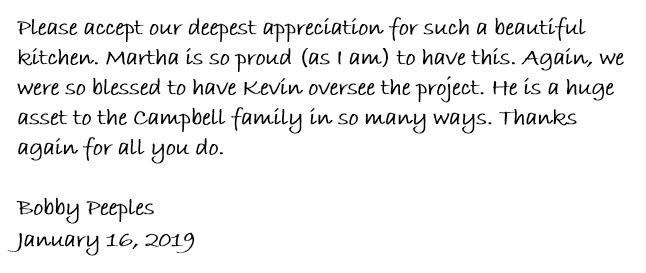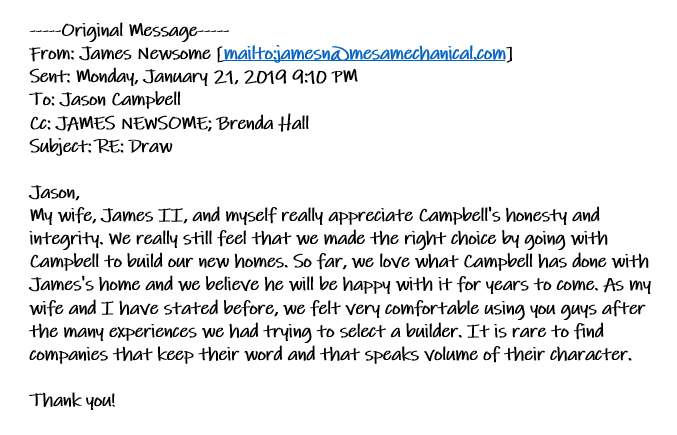 ---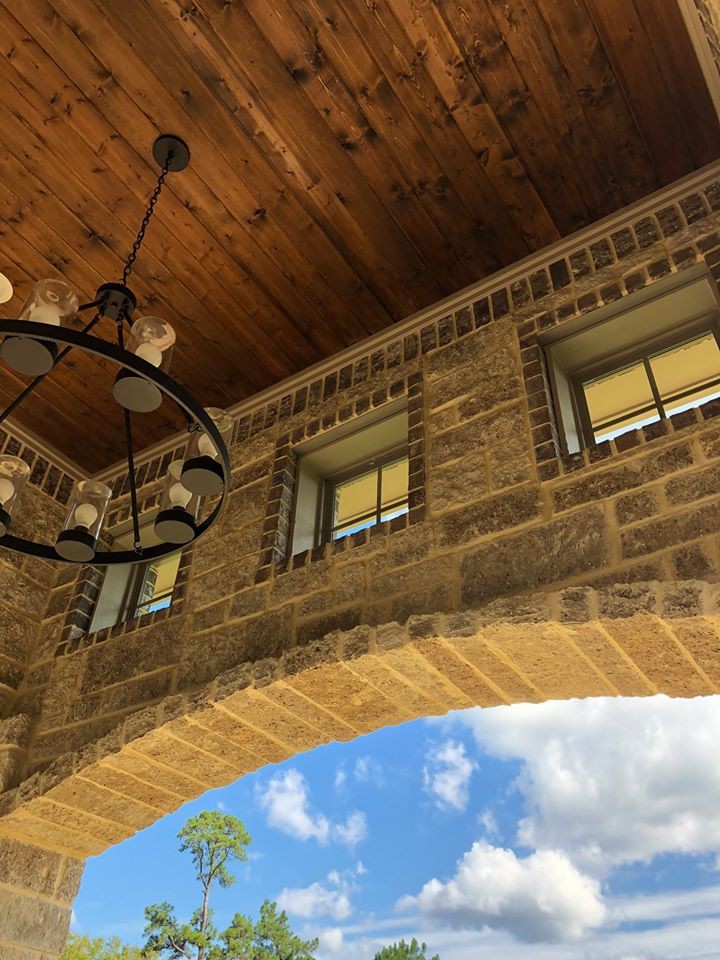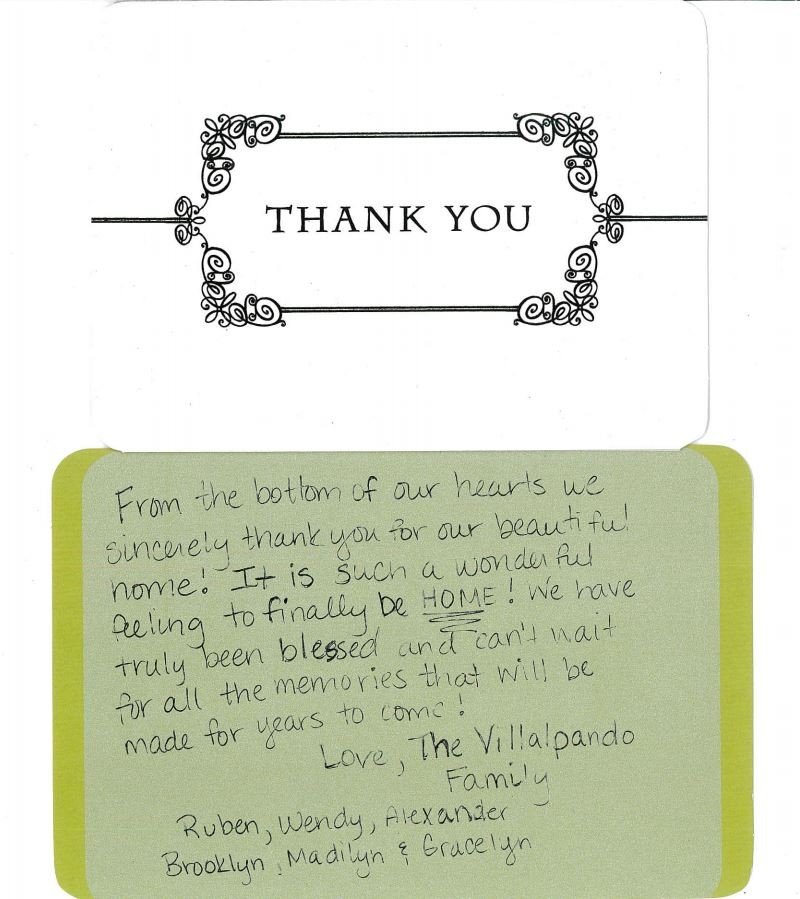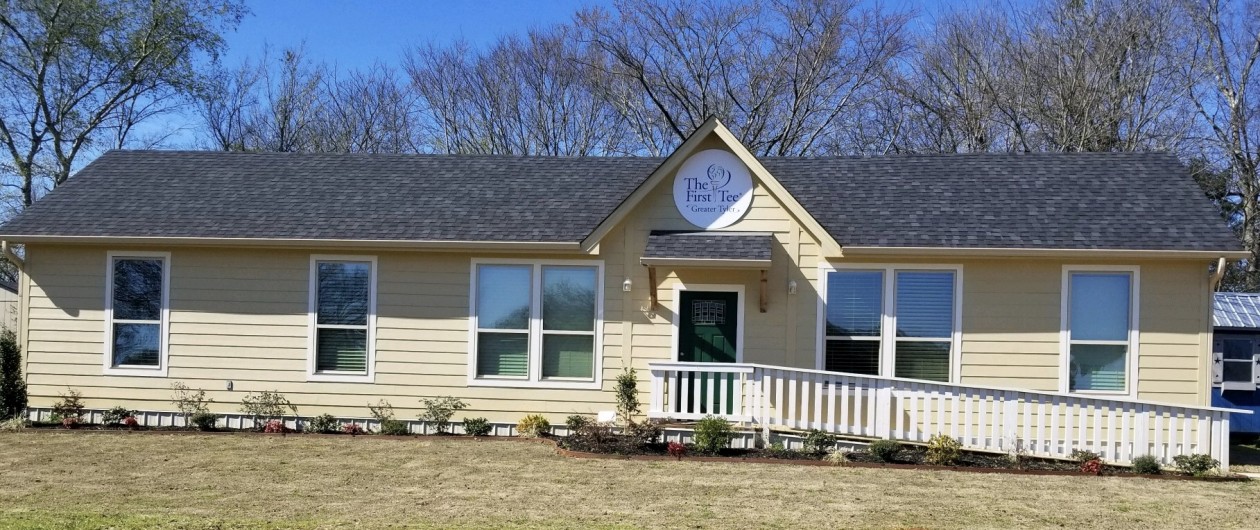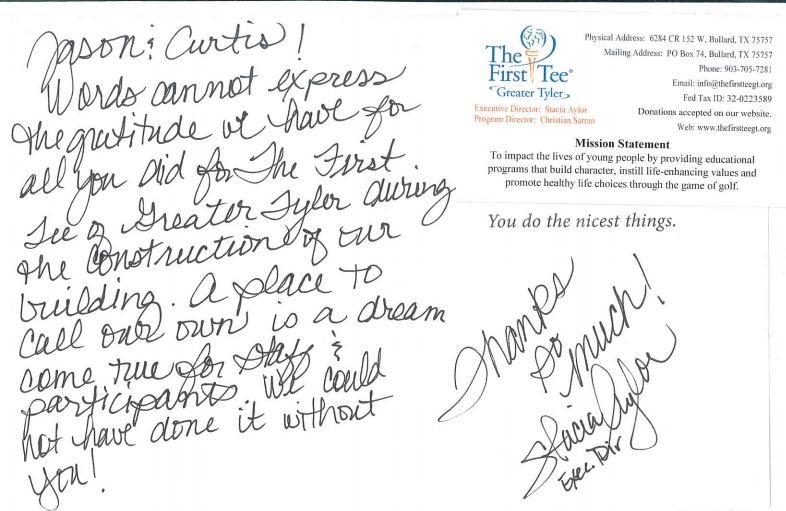 Uribe Fire Burnout Jacksonville, TX